Open the Eudora email client.
Click on the "Tools" menu at the top of the screen, and select "Options...".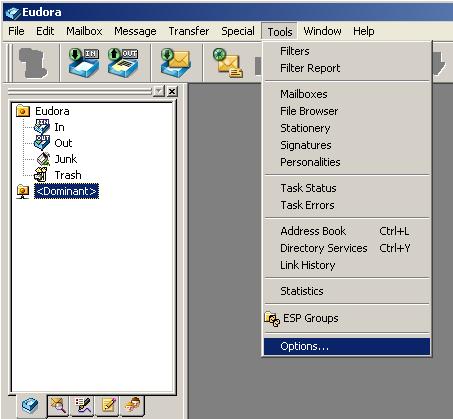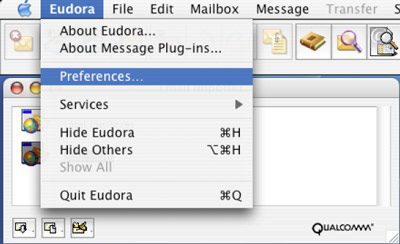 A new screen titled "Options" will open up, on the "Getting Started" ensure the "Allow authentication" option has a check mark.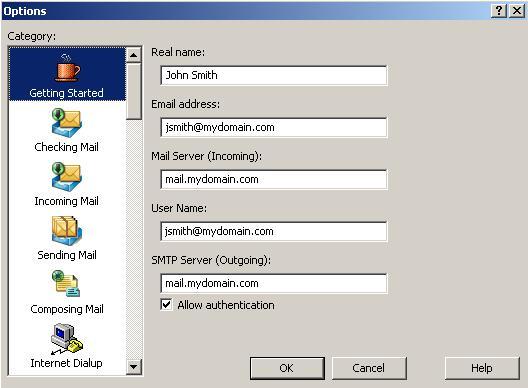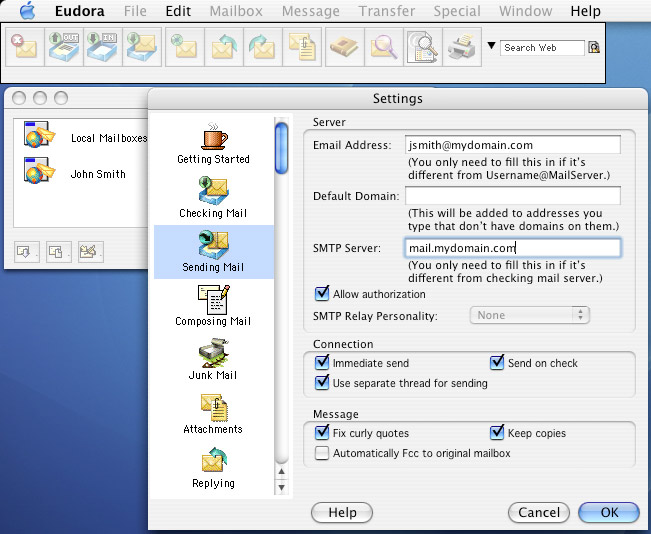 Select the "Checking Mail" option from the side menu, ensure the user name option is setup as This email address is being protected from spambots. You need JavaScript enabled to view it.. This should be the similar to your email address, but with a period in place of the '@' symbol. You can check the option "Save password" if you do not wish to re-type your password each time you send.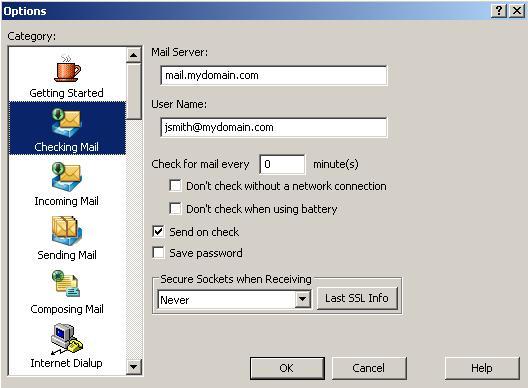 Select the "Sending Mail" option from the side menu. Ensure the "SMTP Relay Personality" is set to None. Place a check in the box for "Allow authentication".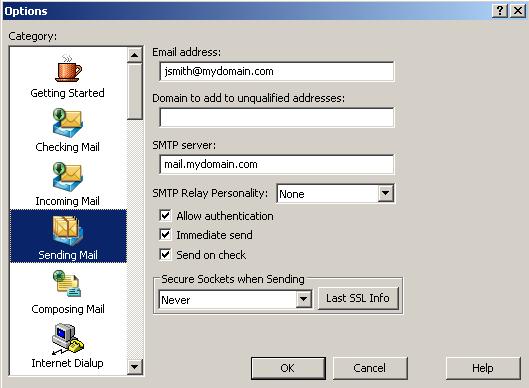 The first time that you try to sendmail, Eudora should ask for a user name and password. Enter your the same information as was entered into your configuration information, This email address is being protected from spambots. You need JavaScript enabled to view it. and your password.